---
Zande Asali's page
Asali lives in Germany and travels extensively - Her first friends in her new home were Amadeus and Boulette, two French Bulldogs (mother and son) who she plagued unmercifully.
Amadeus and Boulette were very much older that Asali, and unfortunately they are no longer with us. She has her own web-site at
Alex Tattoo

---
Asali was joined in 1996 by Tati, another French Bulldog.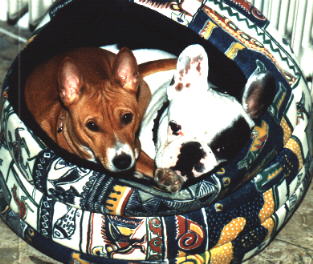 Here they are in her basket -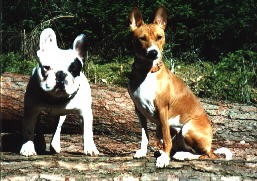 ...... And here they are out on a walk









---
Asali loves the water and the beach in Greece or in France - she can run, dig and even swim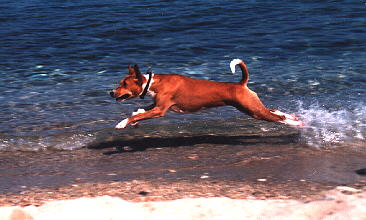 Like any Basenji, she loves to race at full stretch along the sand -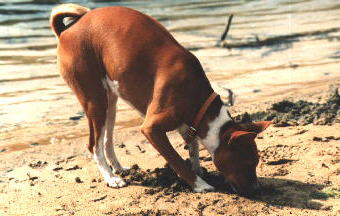 ....with stops from time to time for shell-fish. At home she catches mice












The sea holds absolutely no fears for a Zande Sea-dog !









---





- and doesn't she look sexy wearing her panties !











---
Asali is not the only talented member of her family - her owner is a tattoo artist and in 1997 she entered an art competition at a Tattoo Expo in USA. There was, of course, only one subject possible to use as a model - Asali herself !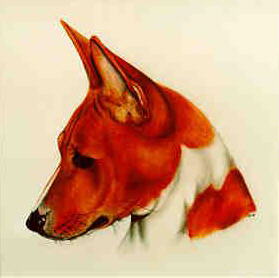 I am sure it comes as no surprise
to learn that this drawing won first prize !
It remains Copyright to Asali's owner, Sabine Nagel